Chiyo M. - chiyosensee's Japanese tutoring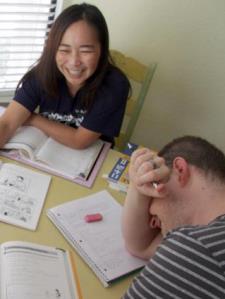 $50 / hr
Bryan, TX
20 miles Travel Radius

In-person + Online
Hello!

My name is Chiyo. Please call me Chiyo sensee.
I have been teaching/tutoring since 2006 in San Diego. But now, I am here in BCS, TX!
I teach all levels and all ages from zero Nihongo to Japanese language proficiency level 1.
I can modify curriculum for you.

I have a certificate of NAFL (Nihongo As Second Language) Japanese Language Instructors Qualification Programs.

I usually use a textbook called "Genki" for young learners and "Japanese for Busy People" for adults.

Here's some ...
Reviews
I have been taking lessons with Chiyo-Sensei for about two months, and she is fantastic. She easily adapts to my weak areas, even during a lesson, and constantly keeps me challenged and interested. She's always able to accommodate anything, and I love working with her.
- Kirsten S. from Leominster, MA
Chiyo is a wonderful tutor. She is tutoring my son in Japanese 3. She has shown to be very conscientious and really cares about her students. I highly recommend her.
- Carol B. from San Diego, CA
Search More Tutors in the Texas A&M Area