Karen S. - SAT, ACT, HSPT, SSAT, ISEE test prep, in person or online, all ages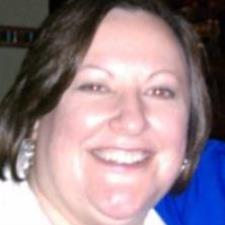 $45 / hr
Hudson, NH
35 miles Travel Radius

In-person + Online
Hello, my name is Karen. I specialize in standardized test preparation including Language Arts, math and science skills. I am SAT, ACT, HSPT, COOP, SSAT and ISEE test preparation professionally trained and experienced. I have worked with students at the high school, middle school and elementary school levels as a certified district tutor, substitute teacher, special needs educator and one-on-one paraprofessional for over five years. I tutor students with an individualized approach to help wi...
Reviews
I cannot possibly say enough to describe how wonderful Karen has been and the positive effect she has had on my standardized test-taking habits and overall success as a student. In our very first lesson, she identified my areas of improvement and came to every lesson following with specific practice targeted at improving aspects such as time management and critical thinking. In addition, Karen taught me certain tips and strategies that can only be gained through years of experience in college board testing. Not only have my SAT and ACT scores improved to the point that I'm more than happy sending them to colleges, but I've also become much better at taking regular tests in school. I recommend Karen to anyone looking for assistance at any point in their test-taking journey (or even other subjects) because she is incredibly patient, caring, and knowledgeable and I truly believe she can be a good tutor for anyone!
- Bailey M. from Bedford, NH
Karen patiently waited for us to work through technical difficulties with logging into the lesson. She asked first about the well being of my child - How are you? etc. She is helping my child feel more relaxed and confident about the SAT test.
- Anndi M. from Indianapolis, IN
Karen is a great tutor. She is very patient and I really like the fact that she explains the material well. She makes sure the student understands every answer.
- Patricia V. from Downey, CA
Karen has been teaching my daughter SAT preparation for over two months now. My daughter loves her, and her grades are improving, especially in Math. I highly recommend Karen and believe that she is one of the best in here.
- Abdulaziz A. from Streetsboro, OH
My daughter had her first lesson with Karen in her preparing for ISEE. Karen gave a lot of reassurance, explaining how the test works, what are the best strategies to use. They worked through the Vocabulary part of the test. My daughter felt much more confident about the test just after one lesson. Thank you
- Tatiana D. from San Francisco, CA
Uses positive reinforcement along with encouraging words. Looking forward to working together during this school year. My daughter felt very comfortable with her teaching style.
- Jeanne P. from Linden, NJ
Karen helped my son with his common app. essay. She helped him put his thoughts into words and organize it appropriately. He gained a great deal from her experience and compassionate teaching. I would definitely recommend her for going out of her way for her students. Thank you so much Karen!
- Denisse H. from Miami, FL
Karen is very thorough and knowledgeable. My son is learning great techniques with regards to studying and preparation that will hopefully help him in the long term as well as for the upcoming SAT's.
- Lucia P. from Pelham, NH
My son has had great feedback on his SAT tutoring sessions with Karen. She makes great use of the time, and is showing him new strategies. He feels like he's getting a lot out of these sessions!
- Susanne P. from Georgetown, MA
Karen focuses on the critical thinking processes required for successfully approaching the SAT. The Princeton guide book coupled with her knowledge has resulted in Matt feeling more prepared than ever.
- Curtis S. from North Billerica, MA
She explained a math problem and she helped with SAT strategies. She went over things that I didn't understand after I took the practice test. I look forward to her help next time!
- Hanna M. from Groton, MA
My son had a few lessons with Karen so far for his upcoming ISEE test. He told me today that he is looking forward to his lessons! I think that says a lot when a kid is looking forward to a tutoring session. She is very knowledgeable and a pleasure to work with. She took her time to get to know my son and really connected with him. It feels like she really enjoys teaching. My son said that Karen makes learning very easy since she really explains how to study vs making him to memorize the material. I highly recommend her.
- Christina R. from Los Angeles, CA
From the first minutes of our initial meeting, it was clear that Karen is a professional, knowledgeable and caring tutor. She clearly explained the tests and learning strategies, and showed flexibility and customized approach to tutoring.
- Olga K. from Cortlandt Manor, NY
Great tutor with exceptional teaching techniques. My 10-year-old daughter is studying for ELA test and Karen was our best choice to help my daughter improve her vocabulary, critical thinking and applying answers to questions. We recommend Karen to everyone who is preparing for tests.
- Ella B. from Rego Park, NY
Karen is patient, thoughtful and methodical. She was a tremendous help for my niece with her prep school application essays. Despite the fact that lessons were online only, my niece still found the sessions to be indispensable. Karen really helped her dig deep to identify the ideas she wanted to communicate and offered multiple techniques to communicate those ideas effectively.
- Emmanuel B. from Mount Laurel, NJ
Karen is a great tutor. She was very knowledgeable about the SSAT. She also seems to really care and want you to succeed. We highly recommend Karen as a tutor.
- Jennifer B. from Princeton, NJ
Teaching me for my SAT. She is teaching me how to study correctly. That has always been hard for me. I really liek how patient she is and how she makes me feel like I can do this.
- Jo Anne C. from Silver Spring, MD
Karen was excellent at building a rapport with my daughter. She was able to assess her abilities and pinpoint what will be most helpful for her to learn concepts and strategies to utilize.
- Christine K. from Kingston, NH
Karen helped me with strategies and tips for the ACT. She was also very patient. Even though she helped me with ACT Science. He was knowledgeable about the overall strategies of the test. I have recommended her to my friend who will be taking the ACT soon.
- Denise T. from Houston, TX
Karen S. has helped my daughter greatly in preparing to take the SAT's for the second time. Her knowledge of the SAT test is excellent, but equally impressive is the positive attitude and the encouragement she provides to her students. She discusses strategies, tips and hints and provides a strong basic understanding of how to best take the test. All of this is supported by her "you can do this" attitude and each session leaves my daughter feeling positive about being able to do well on the test. My daughter has loved working with Karen and we can't wait to see the results of her next SAT. I highly recommend Karen as a tutor and feel as though my daughter has made great strides in her test preparation. Thank you, Karen!
- William B. from Burlington, NJ
Search More Tutors in the Texas A&M Area